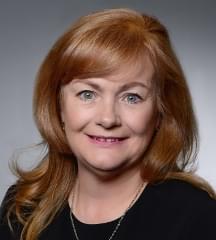 As the giving season draws near, many of us are reflecting on how thankful we are and looking for ways to give back and help others. While the last two years have been difficult for everyone, one of the silver linings has been the incredible compassion and generosity people have shown in support of their communities. As a Board Member and long-time supporter of the Illinois Bar Foundation, I know that my donations to the IBF impact individuals not just in Chicago but across the state of Illinois. The IBF's Access to Justice Grant Program funds more than 30 organizations each year providing legal support to individuals living in underserved communities in every county of Illinois, and their Lawyers Care Program provides subsistence grants to attorneys and their families who are vulnerable and in need.
IBF, like many non-profits, survives on the charity and willingness of sponsors and individuals to volunteer, attend events, and make financial commitments. But also like many other non-profits, the IBF has been impacted by the pandemic, making it difficult to host live events and raise the necessary funds to support its important work. Having served on both the Access to Justice Grants Committee and the Lawyers Care Committee, I can tell you the need is great in each of these areas and the funds raised by the IBF go a long way in making a difference for so many.
So, as we enter the holiday season and you reflect on how your support can best make an impact in your community, I urge you to consider giving to the Illinois Bar Foundation. Here are three easy ways you can support this incredible organization.
Amazon Smile: Select the Illinois Bar Foundation as your Amazon Smile charity of choice and Amazon will donate .05% of your purchases to the IBF. Go to smile.amazon.com and sign into your Amazon account via Amazon Smile if you're not already logged in.  Click the dropdown arrow on the top left which says "supporting" and change or set your charity of choice – search Illinois Bar Foundation. If you shop using the Amazon app on your phone, don't forget to turn on Amazon Smile in your app too—see how here.  This is a great way to passively donate year-round each time you shop. The donation is made in your name without using your own funds. I plan on telling family and friends who shop Amazon about this easy way to give. And don't forget Cyber Monday, November 29, the perfect day to use your Amazon Smile account.
Giving Tuesday: Support the IBF on Giving Tuesday, November 30, a global day of charity founded on the idea that "everyone has something to give and every act of generosity counts." Supporters and friends can support the IBF's Giving Tuesday campaign through the IBF website Illinoisbarfoundation.com or Facebook page www.facebook.com/Illinoisbarfoundation. If you haven't already, please follow the IBF on Facebook and either make a direct donation to the campaign or host your own personal fundraiser with donations directed to the IBF. Facebook fundraisers are easy to set up and 100% of your donation goes to the IBF—find out more here.
End of Year Giving: Donations made during December account for a huge percentage of annual charitable giving, in large part due to it being the last opportunity for a tax credit. It is very important to all nonprofits, and the IBF is no exception. The IBF will be promoting year-end giving during the entire month of December on their website, social media channels and email distribution.
Please give what you can.  Your donation, no matter how big or small can make an impact for the IBF and helps ensure access to justice and funding for lawyers who are in need.
Wishing you a safe a happy holiday season.
Written by Sandra Crawford
First Vice President
IBF Board of Directors
Law Crawford, P.C.
Back to Stories & News