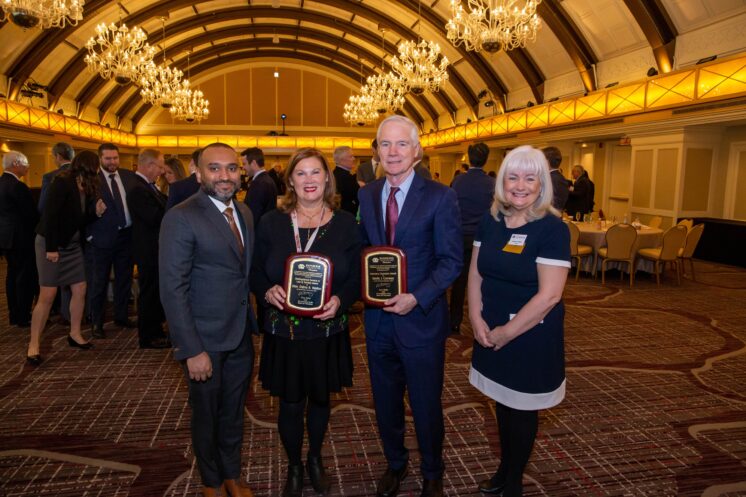 Thank you to all who attended and supported our December 9 Champions Breakfast, honoring Kevin Conway of Cooney & Conway with the Honorary Champion Award and Justice Debra Walker of the First District Illinois Appellate Court with the Distinguished Service to Law & Society Award.
The event was our best attended and most successful Champions Breakfast yet. The proceeds from this event will make our work on behalf of attorneys in crisis and those seeking legal aid possible. Please check out our photos courtesy of photographer Eugene McKinney, Young Minds Mediaworks, here.
Pictured (left to right): IBF Champions Chair Cory White, Justice Debra Walker, Kevin Conway, and IBF President Sandra Crawford.
Back to Stories & News