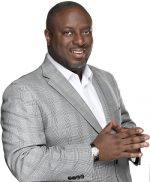 In November 1996, I was sworn into the Illinois Bar and joined my first bar association: the Illinois State Bar Association (ISBA).  The ISBA was smart enough to recruit a young up-and-coming prosecutor from DuPage County to attend our swearing in ceremony and he shared why the ISBA would be an important association to join for those of us who were newly minted lawyers. Over the next 25 years, that prosecutor would become President of the Illinois Bar Foundation, President of the Illinois State Bar Association, a Judge in Will County, and my friend.
Its this type of friendship and mentorship that has guided me throughout my professional career and has now presented me with an opportunity to serve on the Illinois Bar Foundation Board of Directors (IBF). I am forever grateful to our President Lisa Nyuli for this appointment to this distinguished Board.
So many citizens throughout the State of Illinois need competent legal services but cannot afford to hire a lawyer.  Over the years, I have seen this in my own practice particularly in "big law" environments.   Our Access to Justice Program provides pro bono opportunities for lawyers to provide much needed legal services and educates the people of Illinois about their legal and constitutional rights.
Ultimately, a practicing lawyer's career is spent helping her clients solve their problems. Whether it's negotiating a business contract, filing a cause of action, or defending someone in a criminal matter, a lawyer should always be committed to those words found in the Lawyer's Oath:  I will never reject, from any consideration personal to myself, the cause of the defenseless or oppressed, or delay any cause for lucre or malice. That said, lawyers have real life challenges too! This is why I am so proud of the IBF's program named the Warren Lupel Lawyers Care Fund which provides support to lawyers and their families when they are facing personal or professional difficulties by offering financial aid to help them pay for day-to-day necessities during times of crisis.       
A few years ago, I attended a holiday party and a colleague asked me in my professional and civic work, did I believe I was making an impact? I have never forgotten that conversation because my friend was challenging me to approach my life's work with that question in mind. Are we making an impact?  The IBF is making an impact through its Access to Justice Program and the Lawyers Care Fund as well as many other programmatic initiatives  As a new IBF board member, I will do my part to make sure we continue to make an impact in the lives of those who need legal assistance, lawyers who need support in times of crisis, and anyone who needs our assistance throughout the State of Illinois.
Written by Juan R. Thomas
IBF Board of Directors
Quintairos, Prieto, Wood & Boyer, P.A.
Back to Stories & News