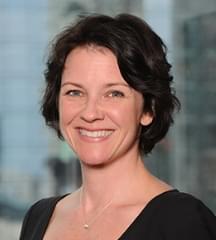 By Bridget Duignan
Chair 2020-22, IBF Lawyers Care Fund Committee
As we all know (perhaps too well), there are many stereotypes that come to mind when the public thinks of what it means to be a lawyer. One of the most frequent misconceptions we see is that being a lawyer always equals a steady stream of wealth and financial success, which is why it can be difficult to explain why part of the Illinois Bar Foundation's mission entails providing financial aid to attorneys who have fallen on hard times. With my term as Chair of the Illinois Bar Foundation's Warren Lupel Lawyers Care Fund Committee coming to a close, I wanted to shed some light on what it is, exactly, that we do and who we help around the state.
The Lawyers Care Fund has been at the heart of the IBF since our founding in 1951, when our organization was created by leaders at the Illinois State Bar Association to provide subsistence funding for attorneys who were no longer able to work due to age, illness, injury or disability. In the present day, it is our honor to carry on this tradition, providing a lifeline to attorneys and their families struggling through some of the most difficult times of their lives.
Many Lawyers Care Fund recipients are solo and small firm practitioners who, when faced with a serious illness or injury, have little to no safety net and need assistance getting back on their feet. Some are attorneys who have spent their entire careers dedicated to the practice of law, dealing with health concerns later in life that have exhausted their savings with no other prospects for income or financial aid. We fund families of attorneys battling cancer, Alzheimer's and other life-threatening and life-changing chronic illnesses, allowing them some breathing room to focus on recovery and spending time with their loved ones. We work with the talented, compassionate team at the Illinois Lawyers Assistance Program to provide financial aid for those enrolled in treatment programs to address substance use disorders and mental health issues. In the most heartbreaking of cases, we provide funding at the end of an attorney's life to help ease the burden of the costs of medical care and living expenses for their families. Each Lawyers Care recipient's story is unique, but it is our privilege to provide a helping hand to our colleagues who need it the most.
When we are able to provide funding to a Lawyers Care recipient, we are making a direct impact on a colleague's life. One of the most common refrains we hear when our recipients reach out to say thank you is that knowing they are supported by their profession and are not alone is as crucial to their mental well-being as receiving the financial assistance they so desperately need. We thank all of you who support the Illinois Bar Foundation through your Champions pledges, event attendance, and donations throughout the year for making this impact possible.
If you're looking for more ways to get involved, consider making a donation to the Warren Lupel Lawyers Care Fund, or signing up to become a Champion of the Foundation with annual payments as low as $100 per year, or less than $9 per month. We also encourage you to learn more about our recipients by listening to the stories some have so generously shared with us.
If you are an attorney in need or know an attorney who may benefit from the Lawyers Care Fund, please get in touch with Jessie Reeves for a confidential consultation or take a look at the application and guidelines online here. Our committee understands the sensitive nature of our requests, and all application materials are kept 100% confidential and are never shared outside of the committee. Applicants are welcome from anywhere in Illinois, and applications are accepted at any time throughout the year.
Back to Stories & News