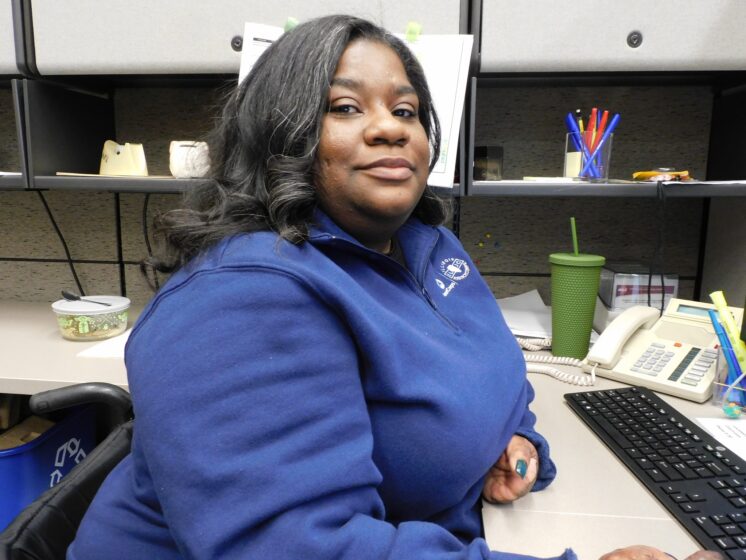 Last month, we welcomed Peoria County Courthouse to the Illinois JusticeCorps family of sites. Illinois JusticeCorps already operates in Champaign, Cook, Kane, Kankakee, Knox, Lake, Madison, McHenry, McLean, Will, and Winnebago Counties. And family is just what it felt like when Illinois JusticeCorps started offering services in the Peoria County Law Library (324 Main Street, Room 211, Peoria, Illinois 61602, Ph. 309-672-6084). Court Administrator Gabe McLeod, Chief Financial Officer Jennifer Shadid, and other court administration staff generously welcomed Illinois JusticeCorps with open arms — literally; hugs were involved!
Mr. McLeod and Ms. Shadid are access to justice advocates and active members of the Illinois Supreme Court's Commission on Access to Justice Court Navigator Network, so Illinois JusticeCorps is thrilled to be able to partner with Peoria County to expand volunteer court navigator services to their law library. Illinois JusticeCorps uses AmeriCorps volunteers to staff courthouses to help court patrons and self-represented litigants navigate their civil legal issues. JusticeCorps volunteers help people get answers to their questions, find their way around the courthouse, and find forms that they might need when handling their legal issue.
Alex Quinn of Peoria signed on to be our team leader (Fellow) for the year. She is off and running and has already provided support to court patrons in over 50 different situations in the last month. In a short amount of time Alex has proven herself to be a valuable addition to the team in Peoria. Under Alex's leadership we look forward to adding volunteers to the Peoria team and increasing the level of support offered out of the Law Library. Illinois JusticeCorps cannot express enough gratitude to the staff at the Peoria County Courthouse for their warm reception to our program and their commitment to supporting a culture that strives for improved access to justice.
If you are interested in volunteering with Illinois JusticeCorps, please email applications@iljusticecorps.org for more information.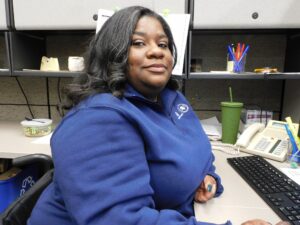 Back to Stories & News