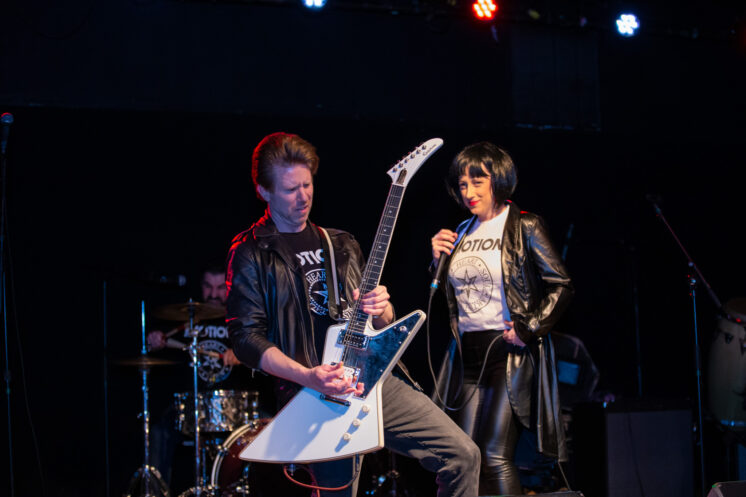 Thank you to all who supported our 2023 Lawyers Rock concert fundraiser on March 16 at the Bottom Lounge!
Our lawyer-led bands put on a rockin' show, with The Motions taking home the Fan Favorite Award and The Thornes taking home the Hall of Fame Best Band Award. View all of the night's photos here, with thanks to our photographer Eugene McKinney of Young Minds Mediaworks.
Special thanks to this year's amazing lineup:
The Atomic Dog Brass Band
ICY BEE
The Motions
The Thornes
Judges: Donnie Biggins, Nick DeGrazia, Shawn Kasserman and Nicholas Tremulis
MC: Pete Hoste of Leahy Hoste Alkaraki
Pictured: The Motions rocking out.
Back to Stories & News