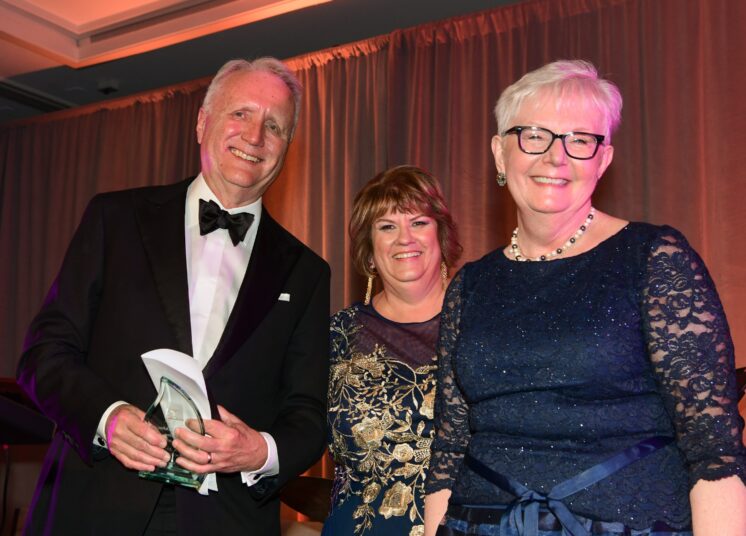 Thank you to all who supported our May 20 Gala, honoring J. Timothy Eaton of Taft Law with our 2022 Distinguished Award for Excellence!
We had an amazing time celebrating our incredibly deserving honoree and bringing everyone together for a great cause after too much time apart! Please check out our photos courtesy of photographer Bill Richert, Richert Burke Photography, here.
Pictured: Our honoree, Tim Eaton, with IBF President Lisa Nyuli and Justice Mary Jane Theis at the Four Seasons.
Back to Stories & News