The refrain of "liberty and justice for all" is one that is deeply rooted in American culture. It is recited in our pledges and written in the halls of our courts. The idea that human beings are fundamentally equal is protected in practice by the principles of liberty and justice for all. Yet, it is also a principle that has largely gone unfulfilled for many Americans. The sheer cost of securing substantive legal representation and the daunting alternative of "going it alone" in legal matters has produced an environment in which many see true liberty and justice as unattainable.
It is this chasm between reality and ideals that demands service. To actualize "liberty and justice for all" in a world ruled by constraints and obstacles blocking those ends, there must be individuals willing to give of themselves and invest in the principles we claim to hold so high. This is the work of AmeriCorps and JusticeCorps in Kankakee County.
The "self-represented litigant" or "SRL" is the primary focus of JusticeCorps Fellows and Kankakee County is no exception to this fact. Each and every day, individuals enter the Courthouse to settle civil disputes without an attorney. The disputed issues of these SRLs are myriad, including custody cases, small claims, protective orders, and more. While these issues do not guarantee a public defense, the "liberty and justice" of local citizens often hangs in the balance as they seek reconciliation with the courts. Given the provision of a public defender to those who are involved in criminal proceedings, the service of JusticeCorps is limited to non-criminal matters.
From the standpoint of the volume of service, AmeriCorps and the subsidiary program of JusticeCorps have begun to bridge the gap of justice in Kankakee County. Since the beginning of the term of service in August, AmeriCorps has provided substantive assistance to over 100 of Kankakee County's self-represented litigants. This assistance includes help with the completion of motions and pertinent court forms, applications for financial assistance or waiver of court fees, and community resource coordination to ensure that local SRLs are introduced to the full scope of legal assistance in the county. There is no justice for those who are unable to navigate the realm of court procedures. Though JusticeCorps Fellows do not possess the ability to litigate or argue before a judge, they are often a guide for the duration of a self-represented litigant's engagement with the court, providing legal information for each step towards a resolution.
On a personal level, this term of service thus far has taught me a great deal, professionally and relationally. But perhaps most importantly, I have witnessed the need for a widened accessibility to justice for the people that are our neighbors and fellow community members. AmeriCorps has taken on this mission with intentionality and purpose, and it is an honor to work for the security of liberty and justice with their support.
By Joshua Zaucha
Illinois JusticeCorps Fellow – Kankakee County (2020-2021)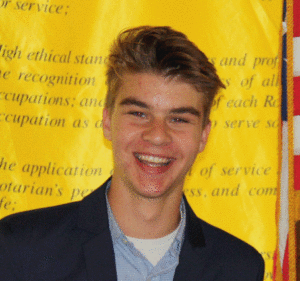 Back to Stories & News