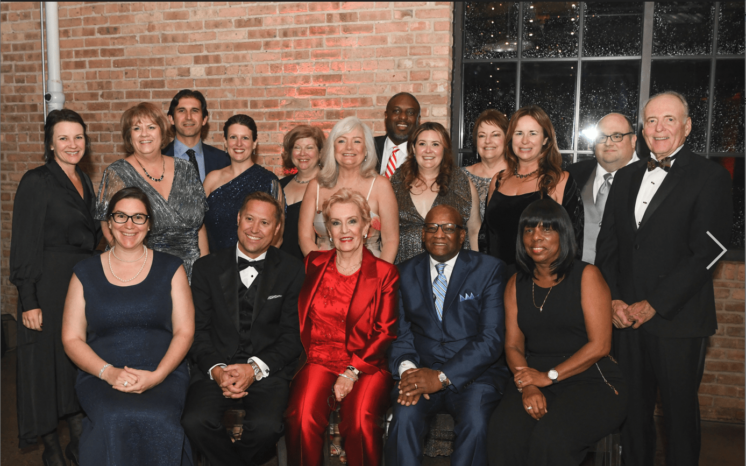 Thank you to all who supported our October 14 Gala, honoring Patricia C. Bobb of Patricia C. Bobb & Associates, P.C. with our 2022 Distinguished Award for Excellence!
We had a blast at our "Night in Monte Carlo" themed event, complete with casino tables, champagne towers, and more at Morgan Manufacturing in Chicago. Please check out our photos courtesy of photographer Bill Richert, Richert Burke Photography, here.
Pictured: Our honoree, Patricia C. Bobb (seated, center, in red) surrounded by IBF Board members and Mr. and Mrs. Jackson (seated, right of Ms. Bobb), who graciously shared their story with us during the dinner program.
Back to Stories & News