A Message from President Lisa M. Nyuli.
View and download the FY21 impact report in full here.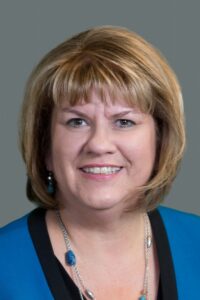 In more ways than one, FY2020-21 has been a year like no other, one that challenged us in so many ways but also inspired us to innovate like never before. Change is what I will carry out of the pandemic – a changed approach to client representation, a greater appreciation for my family, my friends, and my colleagues, a renewed appreciation for vacation! At the Illinois Bar Foundation, we have spent the last year embracing opportunities for change, hoping to provide continued support to those who count on us.
I am pleased to say that the IBF weathered the storm of the pandemic better than I hoped for, thanks in large part to the generosity of our contributors who supported us in our first-ever virtual events. In place of our annual fall Gala, the IBF hosted the Gala-Palooza in October 2020. This week-long variety show of virtual activities included an interactive Zoom magic show, Hall of Fame performances from our Lawyers Rock bands, and a unique live-streamed Gala-thon featuring participants and guests of honor from all around the state, including Chicago, Springfield, Mount Vernon and Geneva. We could not have been prouder to honor a full slate of leaders of our profession, including David B. Sosin, who received the IBF Champion Award; Kenya Jenkins-Wright and Dr. Mary L. Milano who received IBF Changemaker Awards; and the firm of Simmons Hanly Conroy, represented by Perry J. Browder and Jo Anna Pollock accepting the IBF Advocate Award.
In April 2021, we continued the virtual festivities with our first Authors' Q&A event. Award-winning crime novelist the Honorable David Ellis and New York Times best-selling author Christie Tate joined moderator John McNally of Chicago Lawyer Magazine to discuss their new books and their dual careers as attorneys and authors. Their presentations and insight into their writing hit a note for all the viewers – especially those who want to write a book themselves.
One of the biggest changes of the past year is of course the hiring of our new Executive Director, Stacey Meehan, who has grabbed ahold of the position and is moving IBF forward in exciting directions. Stacey comes to us with a wealth of knowledge and experience in working with non-profits and most recently spent 5 ½ years as an assistant director of development and communications for a social service agency in Chicago. Since coming on board in January 2021, Stacey has led the charge on many projects to enhance the programs of the IBF, not least of which being a complete update and rebrand of the IBF website.
At the very beginning of the pandemic, we received cy pres gifts, thanks to our friends at Edelson PC and Zimmerman Law Offices.  The IBF board realized that these funds gave us a unique opportunity – to provide one-time grants to lawyers who were suffering due to the effects of COVID – whether they, or family members had COVID, or whether their businesses were struggling due to the shutdown of the courts. We initiated the COVID-19 Lawyers Care Relief fund in June 2020, distributing grants throughout the year to over 70 attorneys from every appellate district in Illinois in 2020.
Thanks to our friends at the American Academy of Matrimonial Lawyers, who donated $5,000 in a matching gift grant this spring, we were able to distribute an additional $18,000 in COVID relief in 2021. This example of helping our colleagues make it in their day-to-day lives is what sets the IBF apart from other charitable groups.
All of the money raised by the IBF goes to assist many organizations around the state of Illinois to provide access to justice to the citizens of Illinois and to assist lawyers in need. In this year's Impact Report, you'll read stories of how these funds provided critical support for our 33 Access to Justice grantee organizations serving Illinoisans as they face the very real challenges posed by the pandemic. You'll also hear how the Illinois JusticeCorps program implemented innovative new strategies in 12 courthouses around the state to assist those without attorneys in navigating the system as it continually changed throughout the stages of the pandemic. Lastly, you'll learn how funds from the Warren Lupel Lawyers Care and COVID-19 Lawyers Care Relief Fund made a direct impact in the lives of our colleagues struggling with major health challenges this year.
Looking to the future, we are hopeful about what's to come and grateful for the opportunity to continue to serve those most in need throughout the state of Illinois.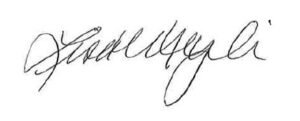 Lisa M. Nyuli
IBF President
Back to Stories & News