A Message from FY2021-22 President Lisa M. Nyuli.
View and download the FY22 impact report in full here.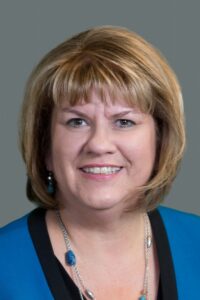 Fiscal Year 2021-22 signaled a return to many beloved traditions at the IBF. We were able to gather in-person, many of us for the first time since 2020, for meetings and several of our signature events that the pandemic previously put on hold. We were thrilled to once again host an August President's Reception honoring ISBA President 2019-20 David Sosin and very deserving IBF Champions Ed Burt and Hon. Dennis Burke; our April Lawyers Rock concert fundraiser at a new-to-us venue, Bottom Lounge in Chicago's West Loop; and of course, our long-awaited Gala honoring J. Timothy Eaton at the Four Seasons in May. While fundraising events are incredibly important to raising the vital funds needed to fulfill our statewide mission on behalf of attorneys in crisis and those seeking legal aid resources, the pandemic also made us realize just how much we missed the community and togetherness that these events bring, making us more grateful than ever to see so many of your faces again (outside of a computer screen).
Throughout the year, we were also appreciative for the opportunity to get creative and introduce a few new events to adjust to the ever-changing pandemic landscape. In July, we hosted our first-ever Lawyers Rock Golf Classic at Cog Hill Country Club, an incredibly fun and well-attended golf outing featuring live music by two of our fantastic lawyer-led bands from past Lawyers Rock shows. We also hosted our second virtual Authors' Q&A, this time with a thematically appropriate true crime focus just in time for Halloween 2021. If I can find a silver lining in the "pandemic years", I am beyond proud of the efforts of our Board of Directors and staff to come together and find innovative ways to carry on our work and help those most in need, despite the obstacles facing all of us.
Keeping with the spirit of collaboration, FY2022 also marked the start of an intensive strategic planning process for our Board, a plan that we will implement over the next three years as we strive to expand our programs, provide new opportunities for community engagement, and ensure that all Illinois lawyers know about the work we do statewide and how they can support it. We look forward to sharing more of our efforts as we work to make our vision, to be the statewide leader in advancing equal justice and supporting attorneys in need, a reality.
In this year's Impact Report, you'll see how the funds raised from these events, as well as the generous annual contributions of our Champions, firm and individual donors, and the very special firms who recommend us for cy pres awards, made a difference in the lives of over 50,000 individuals throughout the state of Illinois. Our Access to Justice grantee organizations will share highlights of how our thoughtful and targeted grantmaking has allowed them to offer legal aid services and resources to those who need it the most: victims of domestic violence, families facing eviction, asylum seekers, and all those struggling with a civil legal issue who cannot afford an attorney. We will check in with our innovative AmeriCorps program, Illinois JusticeCorps, on how their direct service in 12 courthouses across Illinois has helped those facing the civil court system without the benefit of an attorney navigate the process with a bit more confidence and security. You'll also hear from beneficiaries of our Warren Lupel Lawyers Care Fund, the only statewide program of its kind offering financial aid to attorneys struggling with devastating medical issues that have left them unable to work, on how our funds help them meet their families' everyday needs.
Thank you for making our work possible, this year and every year. We can't wait to see what we will do together in the years to come.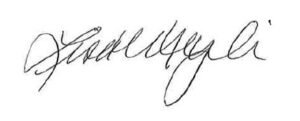 Lisa M. Nyuli
IBF President 2021-22
Back to Stories & News