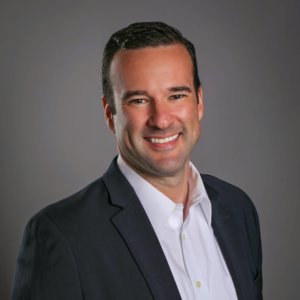 A Q&A with Mark C. Palmer, Chief Counsel of the Illinois Supreme Court Commission on Professionalism
January is #NationalMentoringMonth, and here at the IBF, we are happy to celebrate the many benefits of mentorship for both mentors and mentees. Mentorship supports mutual growth and learning, instills confidence and knowledge in newer members of the profession, and enables important conversations about well-being, diversity, workplace culture, and more. We had the opportunity to chat with Mark C. Palmer, Chief Counsel at the Illinois Supreme Court Commission on Professionalism, about the importance of mentorship and the lawyer-to-lawyer mentor programs and toolkits offered by the Commission. Read our Q&A below!
The legal profession is slowly diversifying but remains largely white and male. Where does mentoring come in?
Mentoring has an important seat at the table of strategies being used to create a more diverse and inclusive legal profession. In addition to the substantive and practical learning that accompanies a mentoring program, participants are urged to communicate frequently about their well-being, workplace culture, and other topics that are tangential to legal practice.
Mentors and mentees are encouraged to share experiences and knowledge founded on different perceptions, perspectives, and values, which can lead to a greater understanding and appreciation of our differences.
These relationships can lead to attorneys supporting each other's careers in really instrumental ways, which may never become available in or across organizations without a mentoring program to facilitate them.
The Illinois Supreme Court Commission on Professionalism created an Underrepresented Attorneys Mentoring Toolkit to help nurture these connections. It's available for free on our website and can be used by mentoring administrators and mentoring pairs.
Why do you think so many attorneys, specifically diverse women, have been walking away from the legal profession?
Though many organizations have been implementing policies to better diversify their workforce, we continue to see systematic inequalities and individual inequities in the legal profession. The work environment and professional opportunities remain out of balance for underrepresented attorneys. And even when more support is established for women, the benefits seem to be disproportionately realized by white women.
Mentors and sponsors in positions of leadership can help build an attorney's early career path. Without such an advocate working behind the scenes and at your side, prime work assignments, client development opportunities, and supportive workplace cultures can often remain out of reach for diverse women, further contributing to the lack of incentive to remain in the job.
Are lawyers obligated to support the next generation of attorneys?
Lawyers have a professional responsibility to further the public's confidence in our justice system and to seek improvement of the law, embodied in the Preamble to the Rules of Professional Conduct. With an eye toward the future, experienced practitioners should create and foster opportunities for the next generation of lawyers, in service of the rule of law, the profession, and our communities.
Attorneys who have served as mentors in the Commission on Professionalism's Lawyer-to-Lawyer Mentoring Program don't only support the professional development of new attorneys, but routinely report they learn about technology and novel ways of practicing law from their mentees. This allows them to better understand the priorities and preferences of the next generation, who often make up the clients we serve.
Where does mentoring fit into professional development or pro bono plans?
Mentorship programs — whether in bar associations, law schools, or workplaces — provide an opportunity for education based on a mentee's unique needs and interests.
Mentors and mentees should look for programs that offer a structured curriculum (which requires less guesswork for them) with flexible learning pathways based on their situation. (The Commission on Professionalism's Lawyer-to-Lawyer Mentoring Program offers this.)
Likewise, mentoring pairs or groups can take on pro bono matters, which provide real-world collaborative learning experiences, while also supporting a sense of meaning and appreciation.
This dopamine release can help reduce stress and increase feelings of positivity. A win-win!
How can lawyers become a mentor or mentee?
We have all experienced informal mentoring through our family, teachers, colleagues, and other relationships, but formalized programs add structure and accountability to better manage expectations and progress.
I recommend starting by asking your employer if they offer a mentoring program. If not, check with your bar associations, professional organizations, law school, and even the court system.
In Illinois, attorneys can participate in the Commission on Professionalism's Lawyer-to-Lawyer Mentoring Program while earning professional responsibility CLE credit. Our program pairs newer and more seasoned attorneys for a one-year course that goes beyond traditional mentoring, guiding the mentee in the practice of law and teaching them how to build a career and reputation grounded in civility, integrity, and professionalism. The program explores topics like maintaining civility in highly charged environments, supporting diversity in your organization, and developing new business effectively and professionally. We're thrilled to report that 99% of mentors and mentees who have participated in our program said they would recommend it to other attorneys.
Learn more and register here: https://www.2civility.org/mentoring/
Mark C. Palmer is Chief Counsel at the Illinois Supreme Court Commission on Professionalism. Mark writes on civility, professionalism, and future law for the Commission's blog and delivers statewide professionalism programming, including a lawyer mentoring program, to attorneys and law students across Illinois. Follow him @palmerlaw.
Back to Stories & News